Okay, here we go. Yet another incredibly late update. Now that the engine is completely assembled, its time to bolt up the transmission before dropping it in. This was a little tricky by myself, but not to bad thanks to the cherry picker.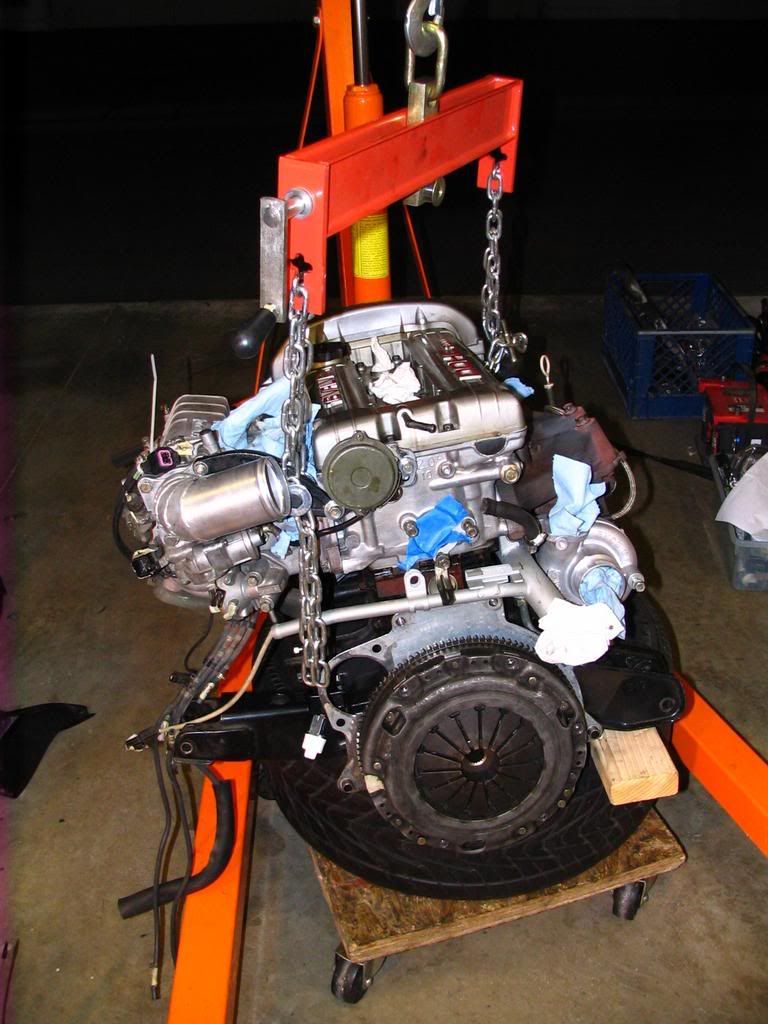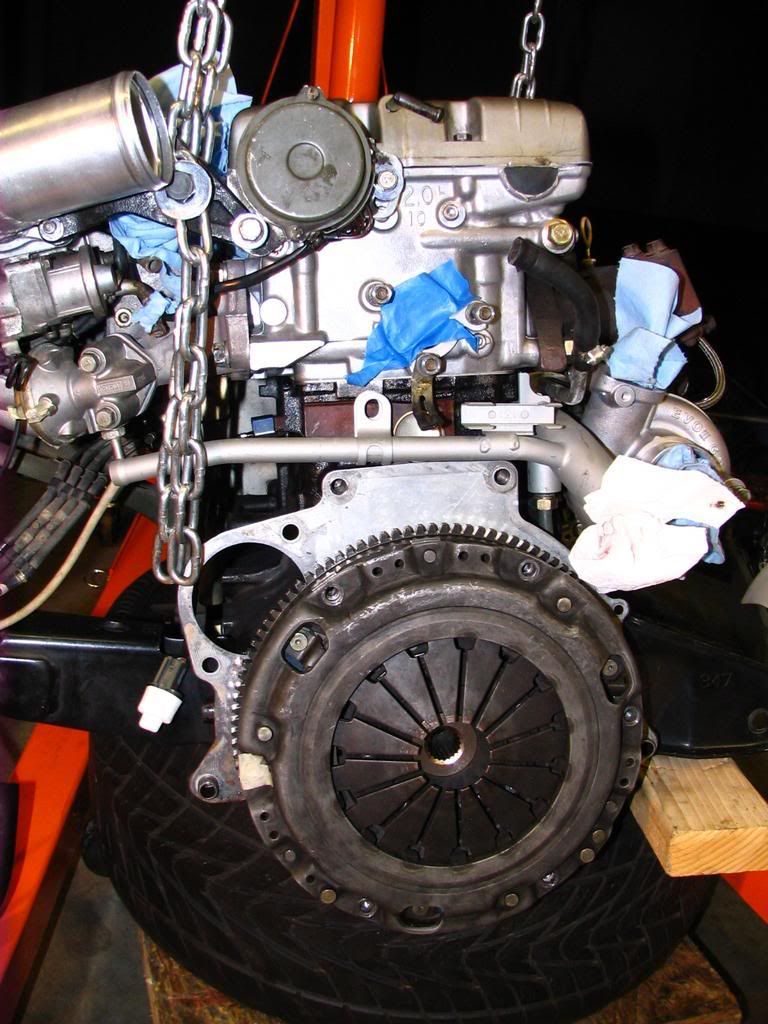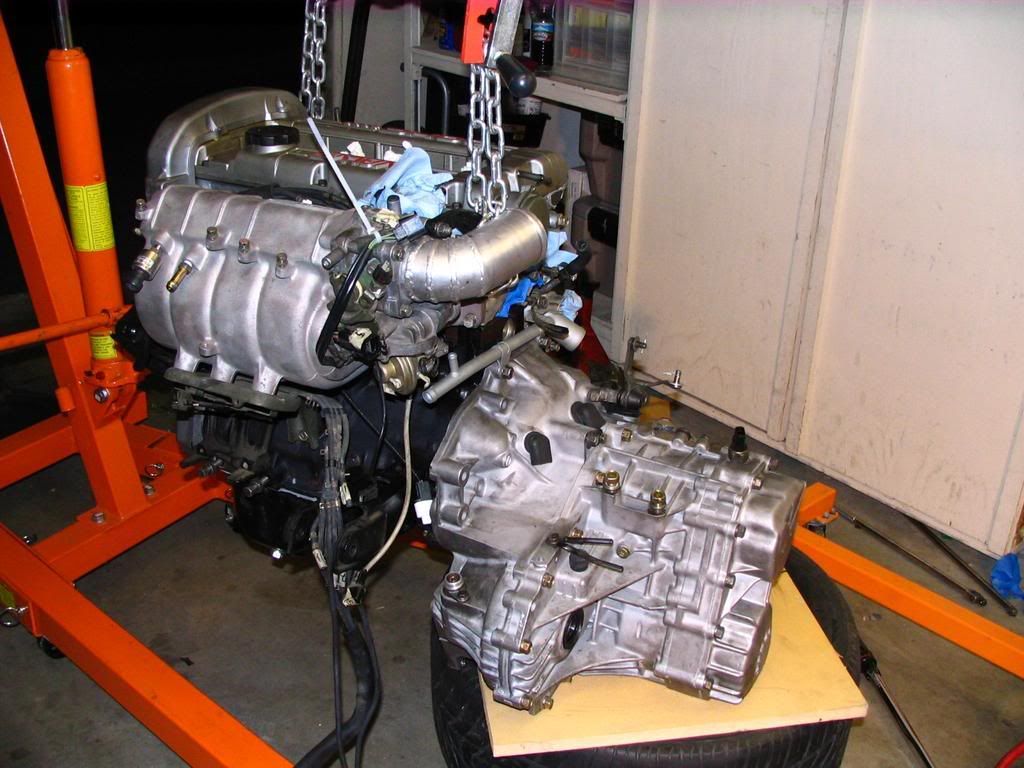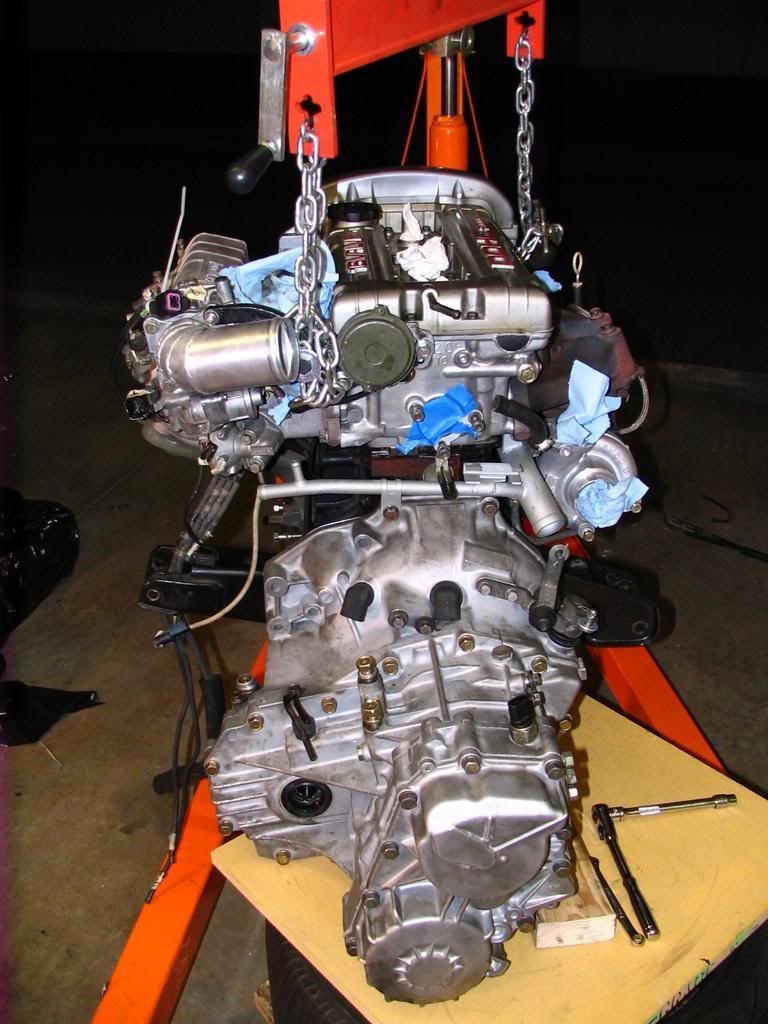 All put together and ready to go in:


Sorry, no pics of hoisting it into the car (all hands were busy). Just like removing the engine, we jacked the car WAY up in the air and slid the whole assembly in from underneath and then lowered the car down.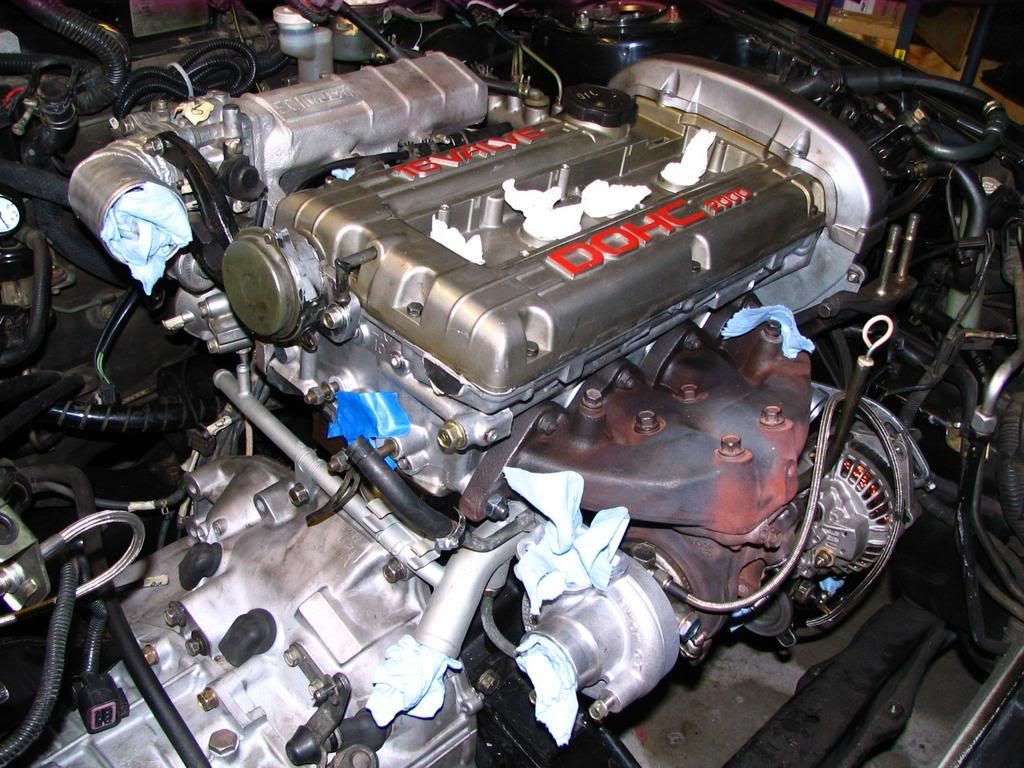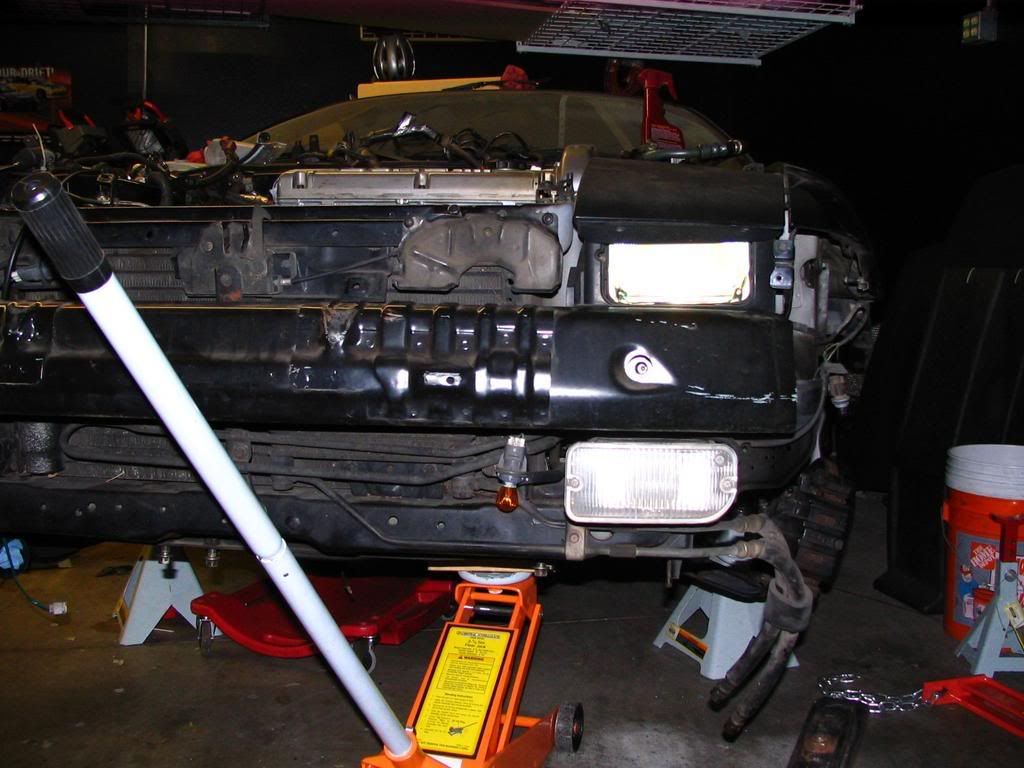 Oh, one tip I forgot to point out when removing everything. Here's how I supported the axle when I pulled it out of the transmission: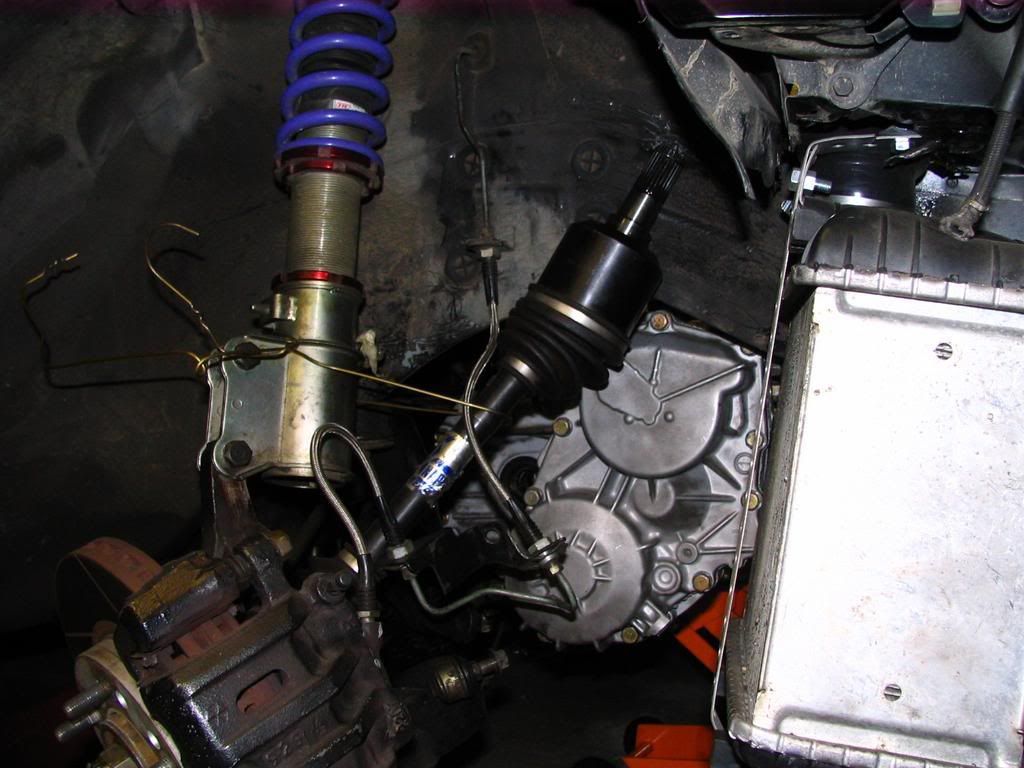 Progression of hooking everything back up: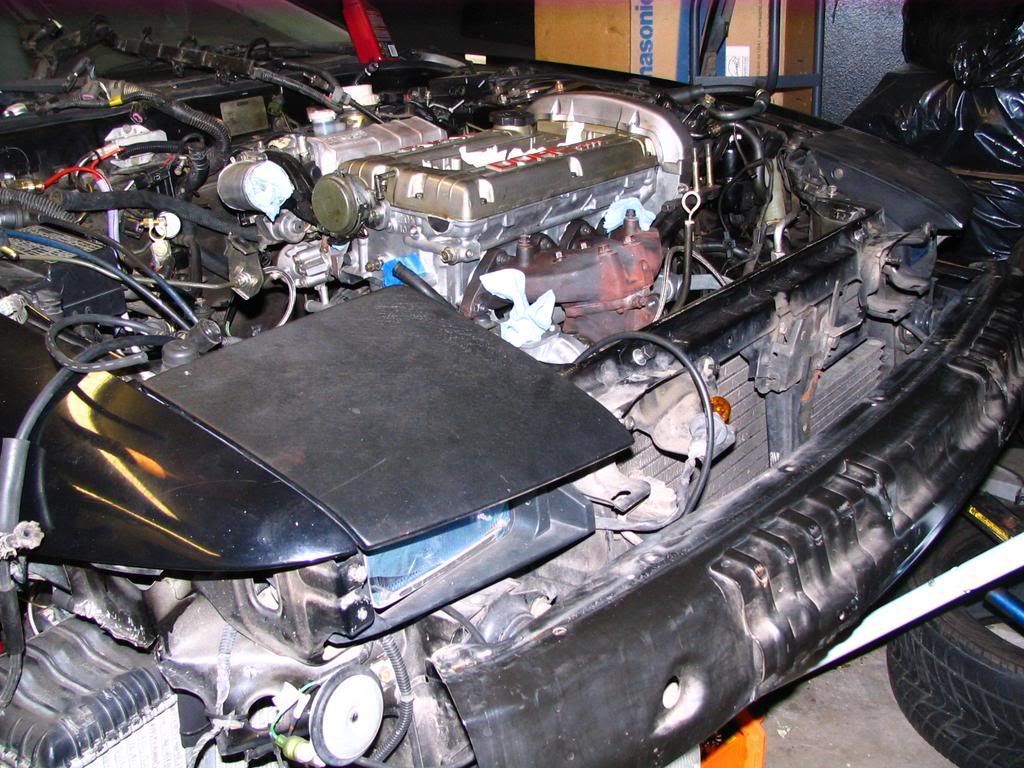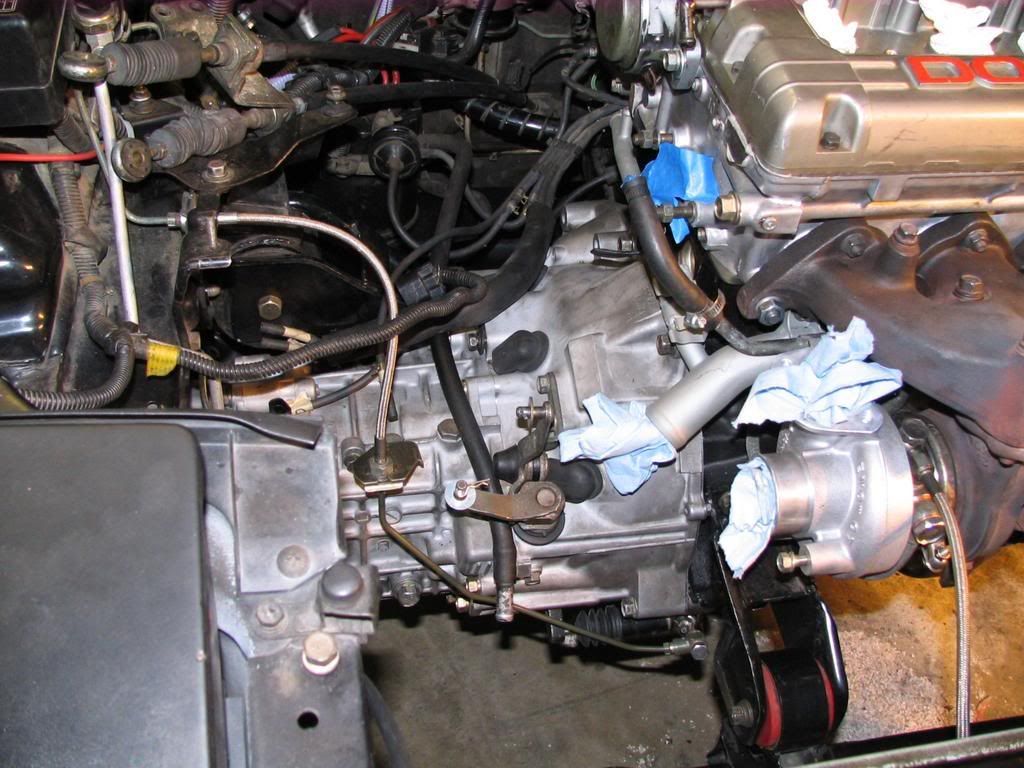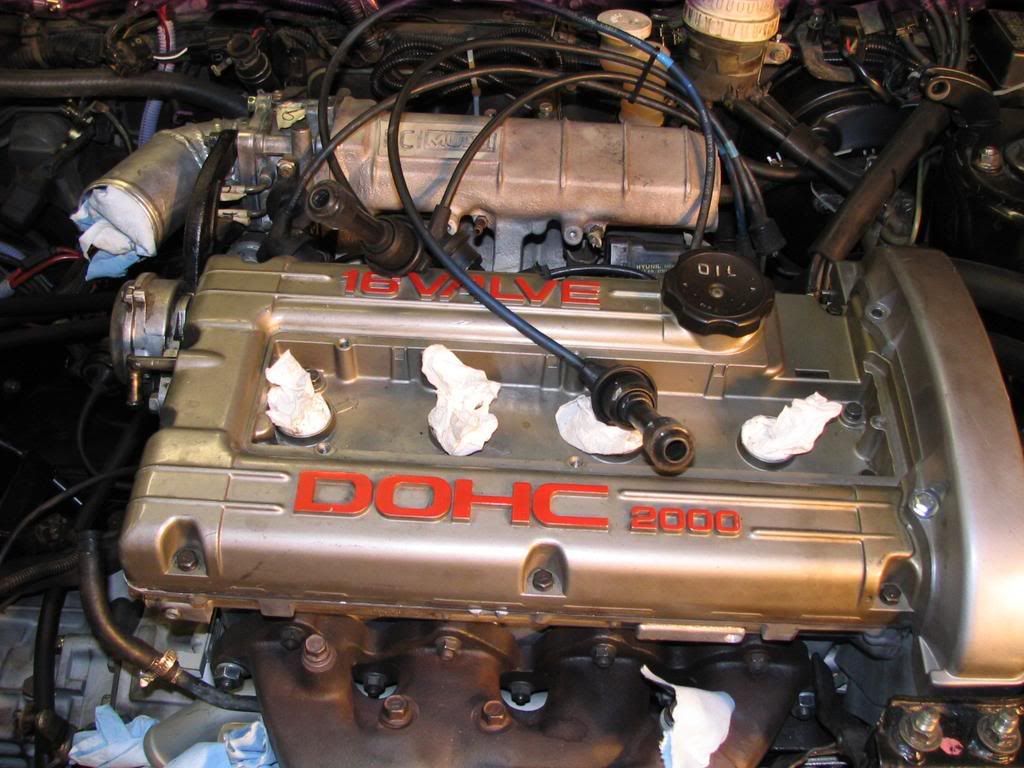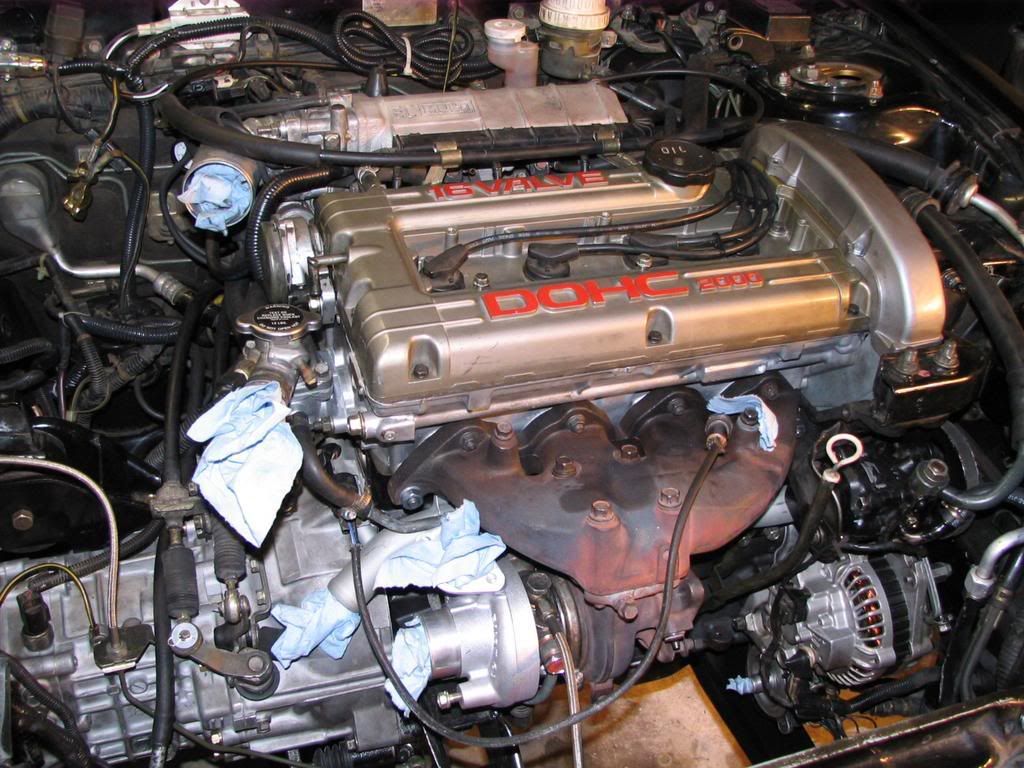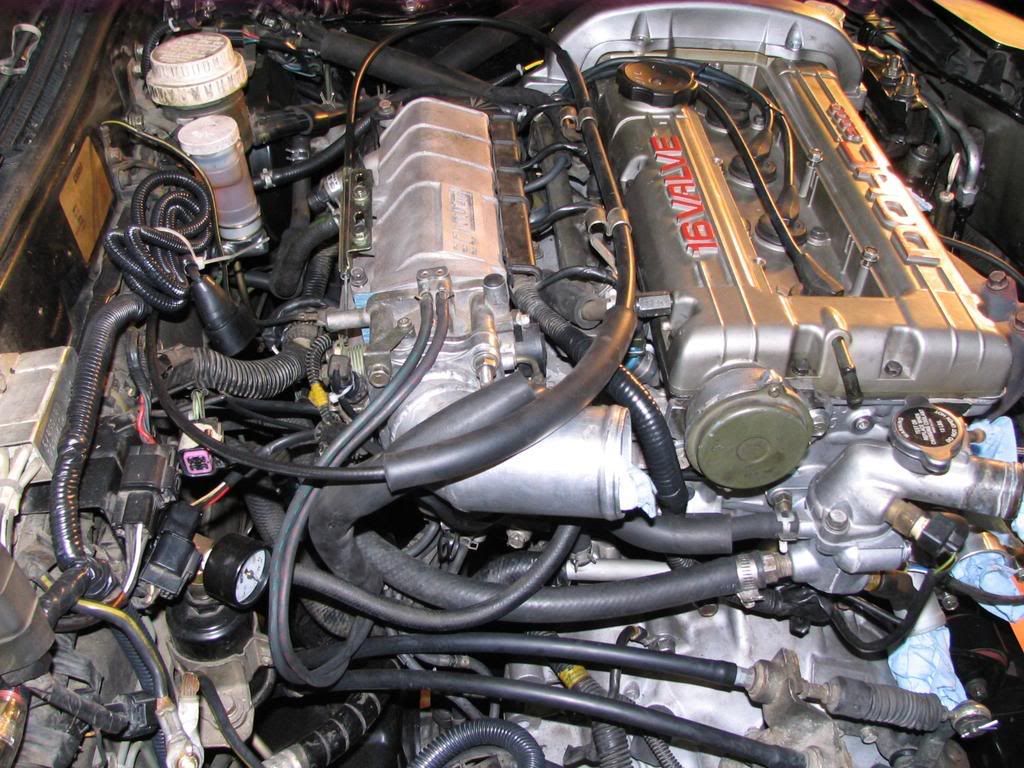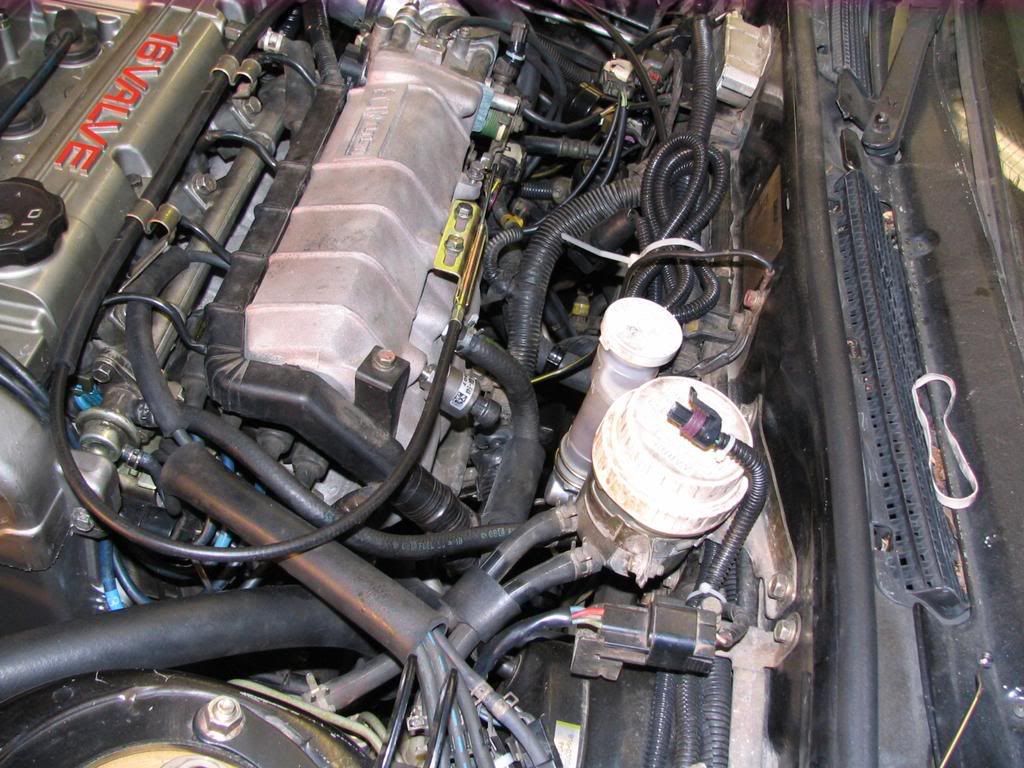 Radiator ready to go in: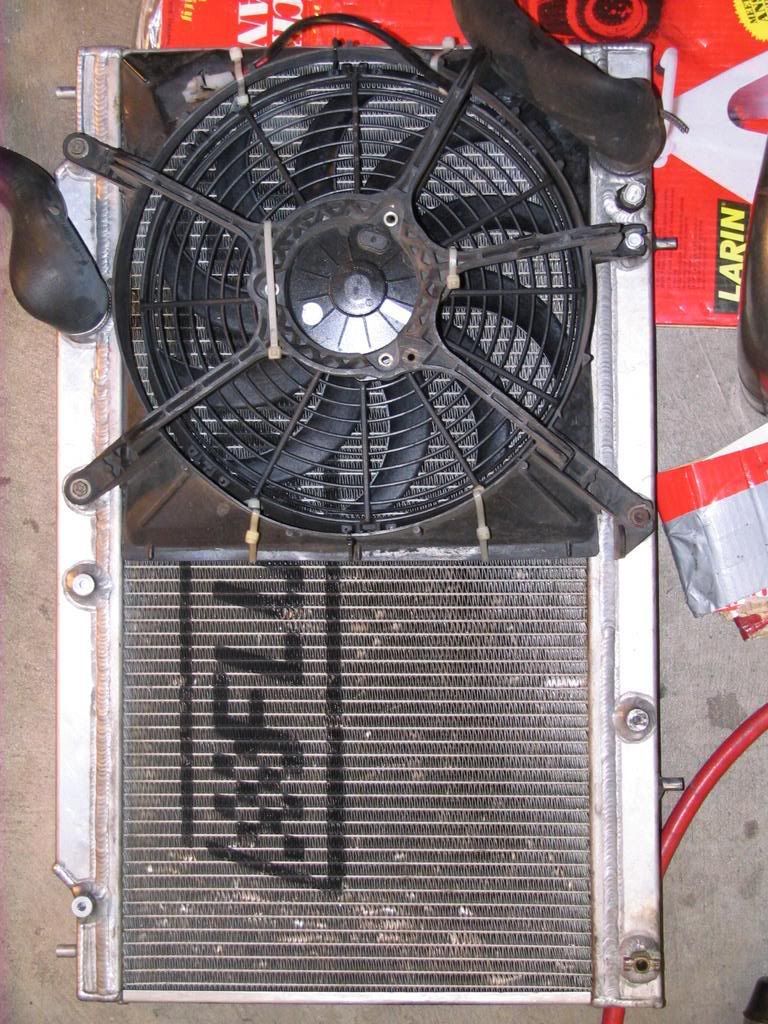 ALL RIGHT!! All put back together! Now all I have to do is prime the oil pump and fire it up! Stay tuned.