For those of you who don't know, I've been building/Autocrossing a 1990 Eagle Talon TSi (aka
DSM
) for a couple years now. Well, excessive blow-by as well as an unfortunate case of crankwalk (yes...even happens in a 6 bolt) have forced me to pull out the ol' 2.0L 4 cyl turbocharged 4G63. The good news is, its getting replaced with a 2.3L stroker built by
Road/Race Engineering
!!! XD
Here's a basic writeup of what I did. Part 1 is pulling the engine. I suppose this can also serve as a vFAQ for those interested in doing a 4G63 swap. Oh, many thanks to Andrew Finzle who helped me pull the engine! He's the one you see in the pics since I'm holding the camera.
First thing we did was pull the hood. This made maneuvering around MUCH easier, and allowed more light in the engine bay so we could actually see what we were doing:
Next...we disconnected EVERYTHING. I labeled all connections with masking tape and organized all nuts/bolts/etc in little ziplock bags with lables: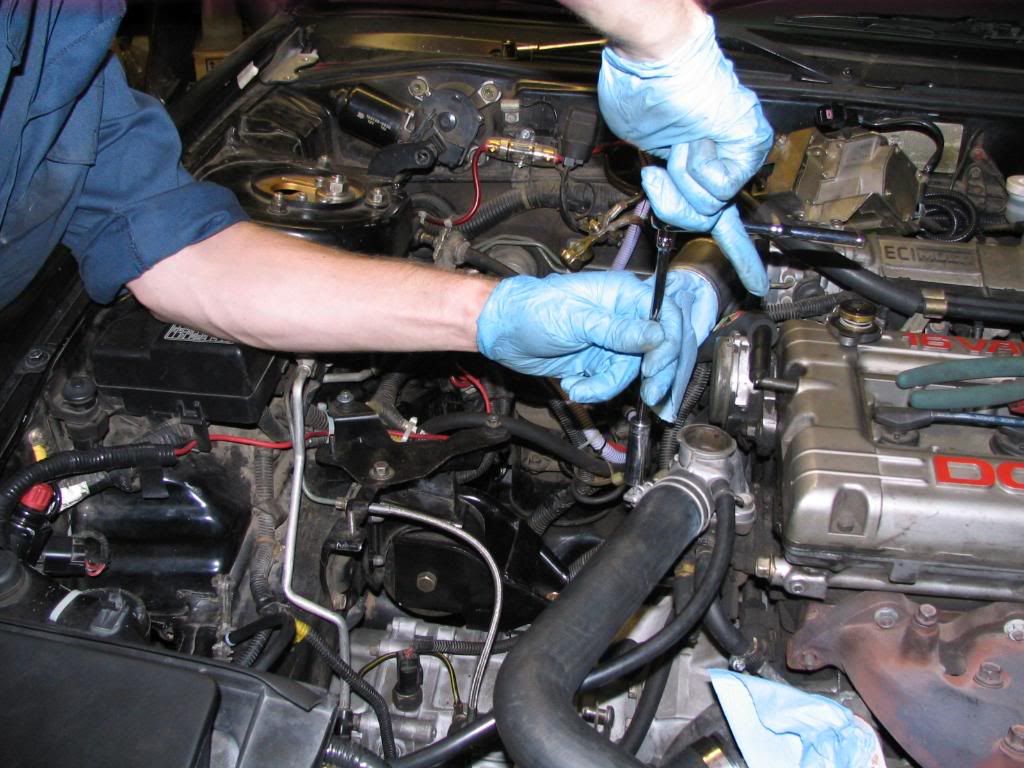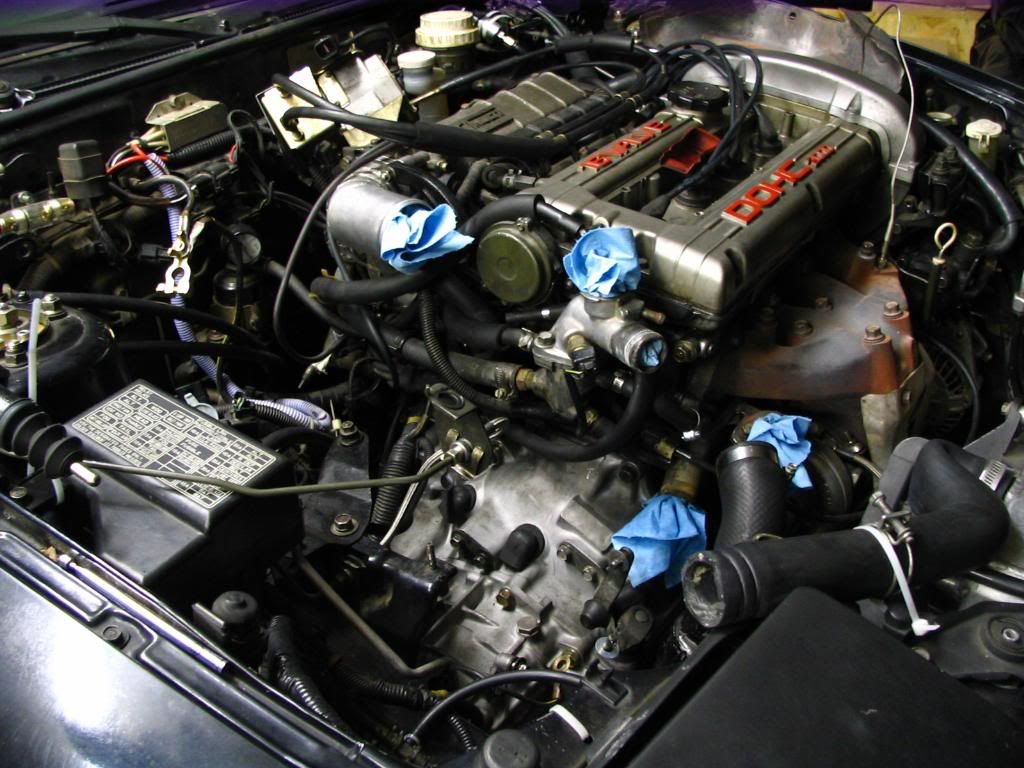 Look at the nest of vacuum lines! =S
I left on components that are hard to remove with the engine in the bay (i.e. manifolds, turbo, etc), but I pulled everything needed to clear the engine/trans from the car.
Look at all the space in there!: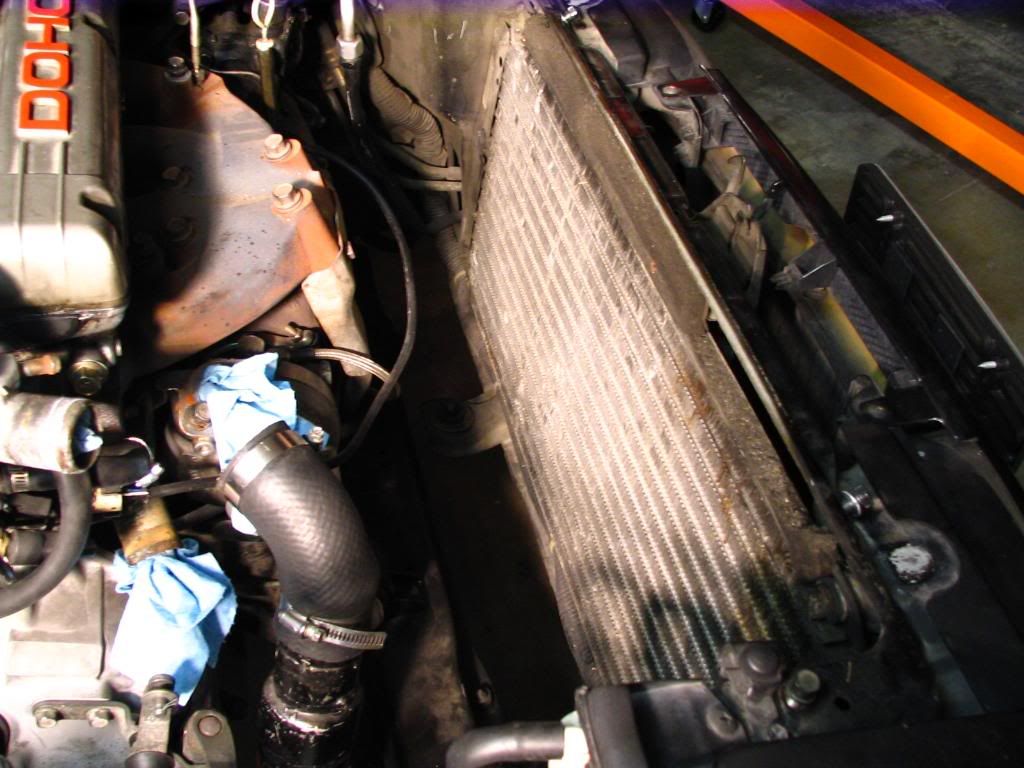 Radiator removed: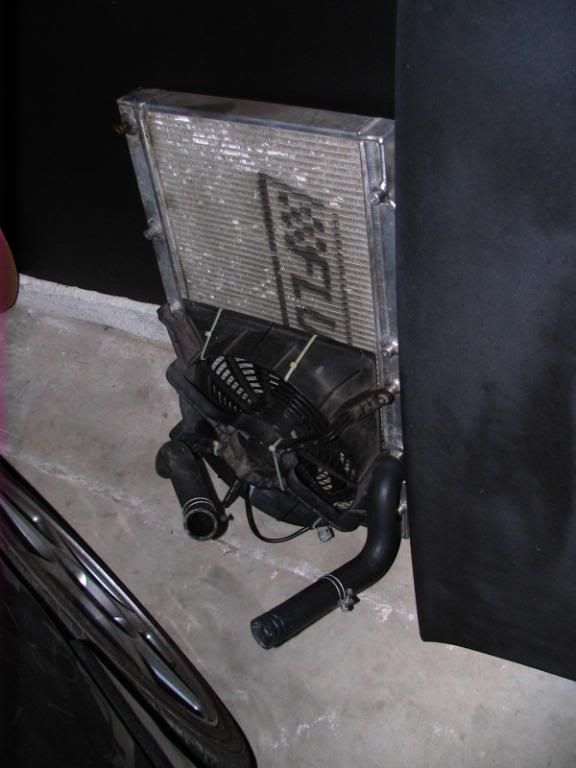 Transfer case removed: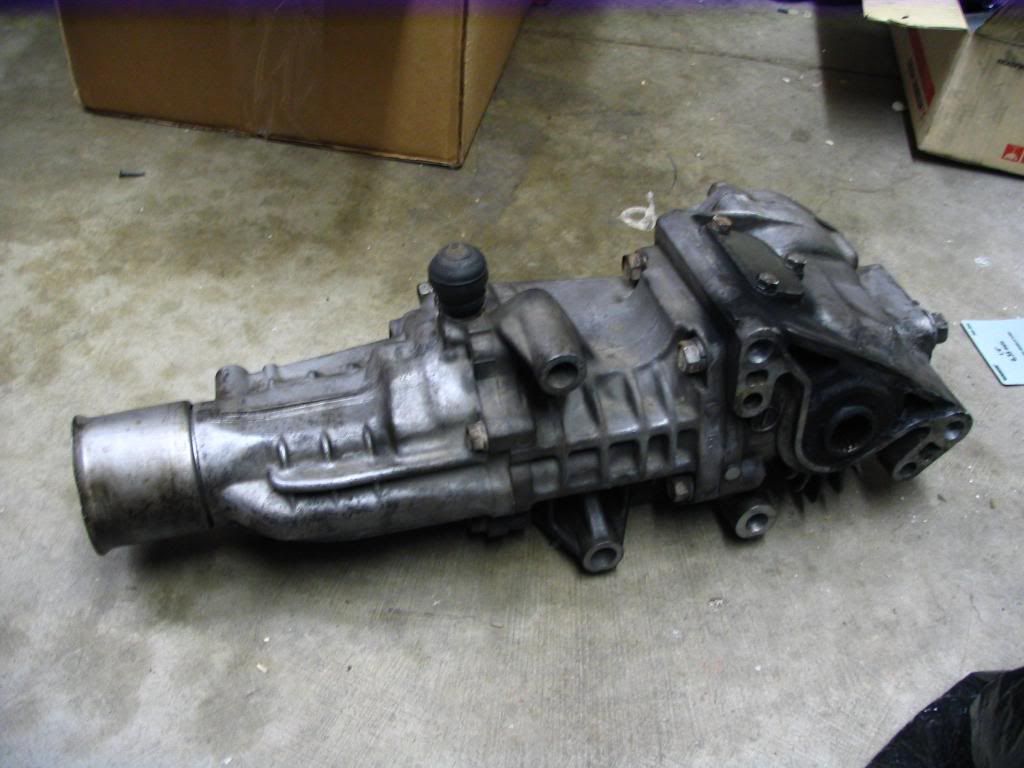 We used an engine hoist equipped with a load leveler (which I highly recommend). The best way with this car is to drop the engine out of the car by lowering it while jacking up the car (really...really high). I had to use the jack stands I usually reserve for my truck. Once the transmission cleared the frame we rotated the whole assembly 90 degrees and lowered it down onto a tire.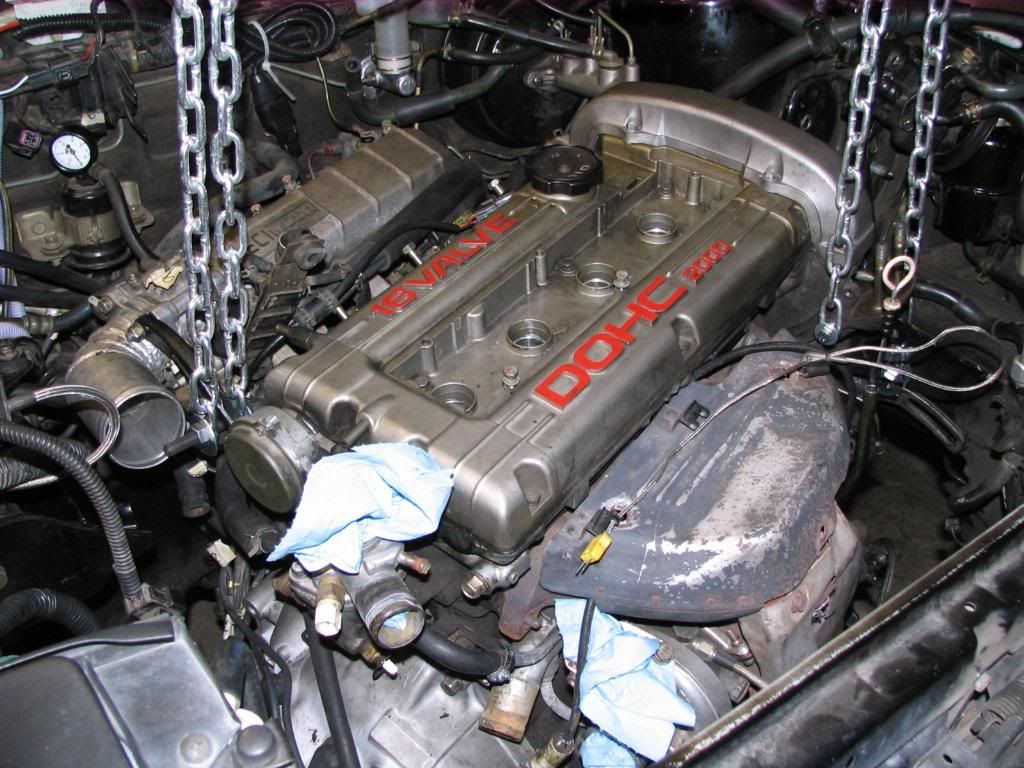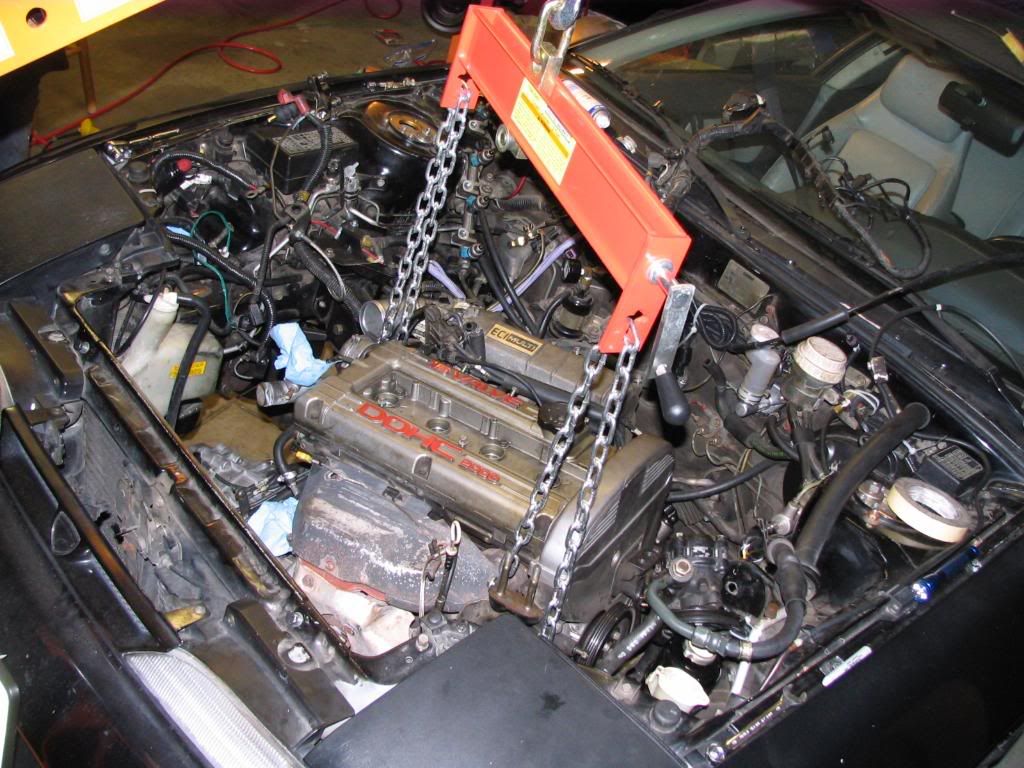 "It's late, Clint, put down the camera"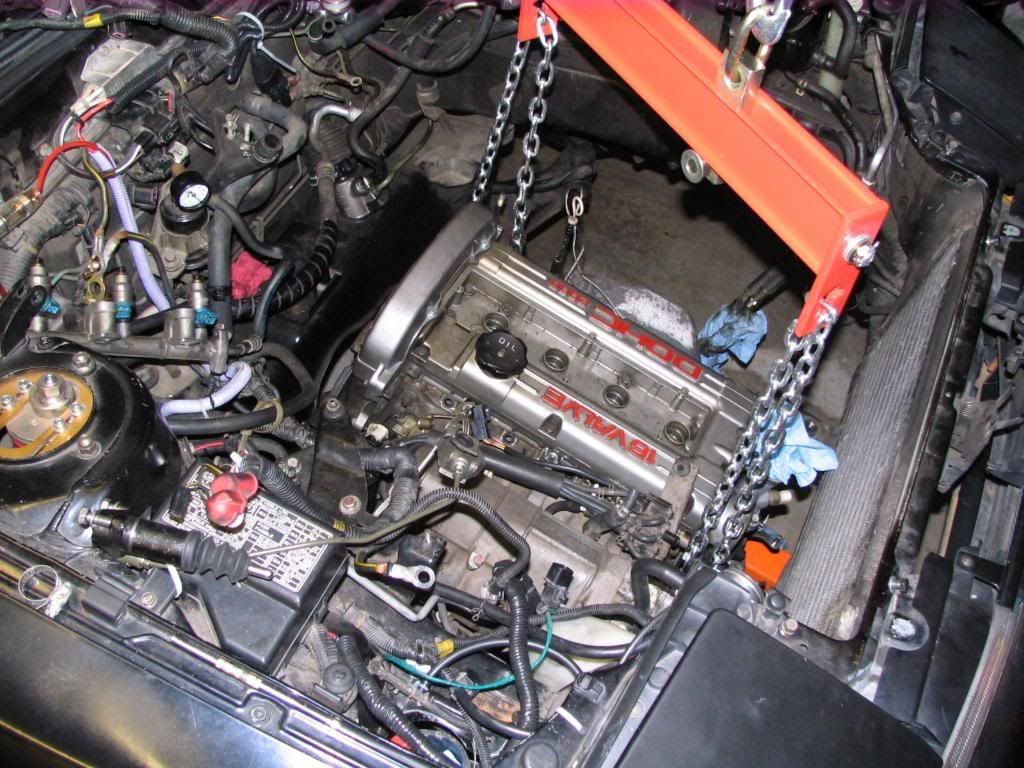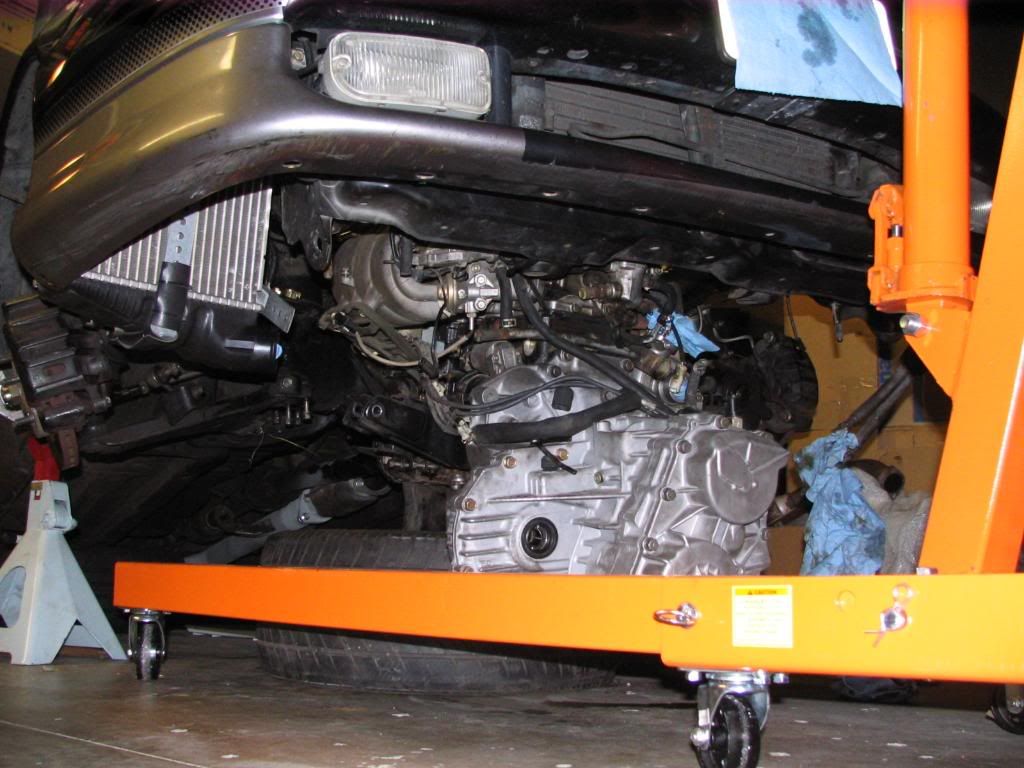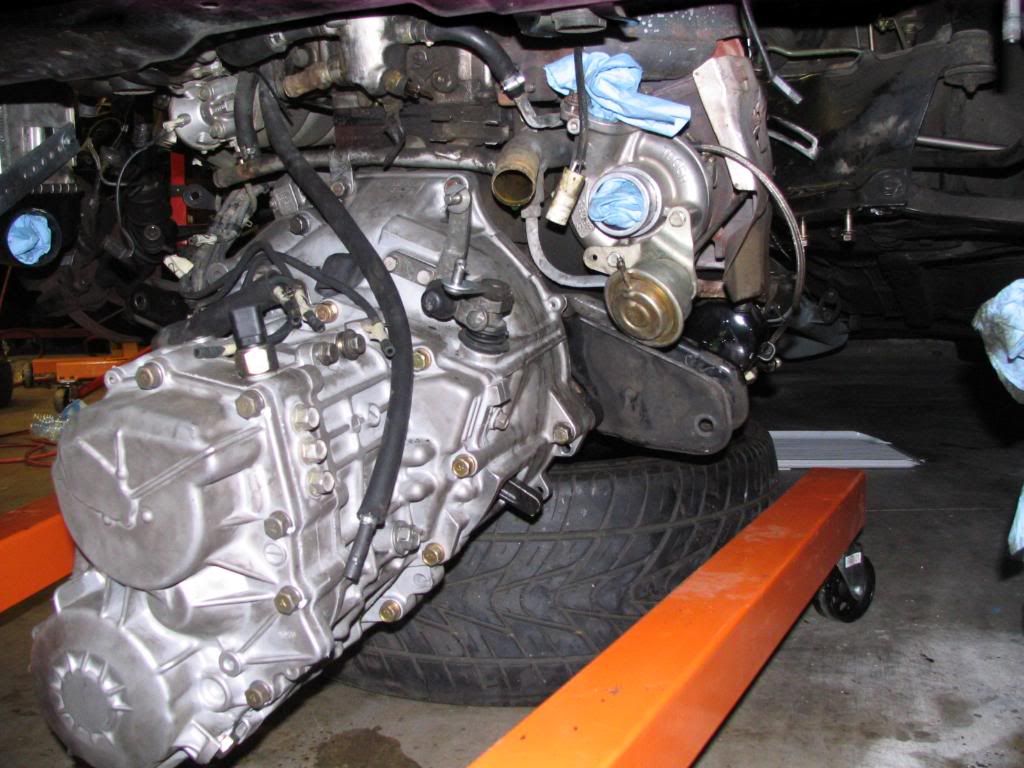 Ta-Daaaaa!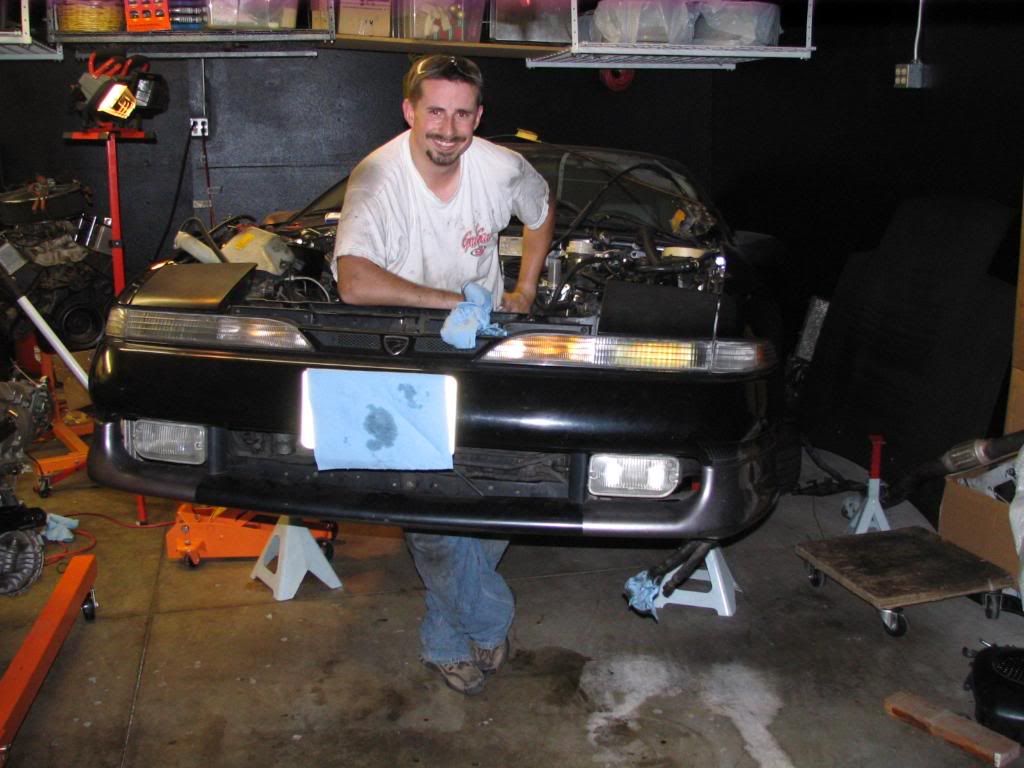 Thanks for the help Andrew!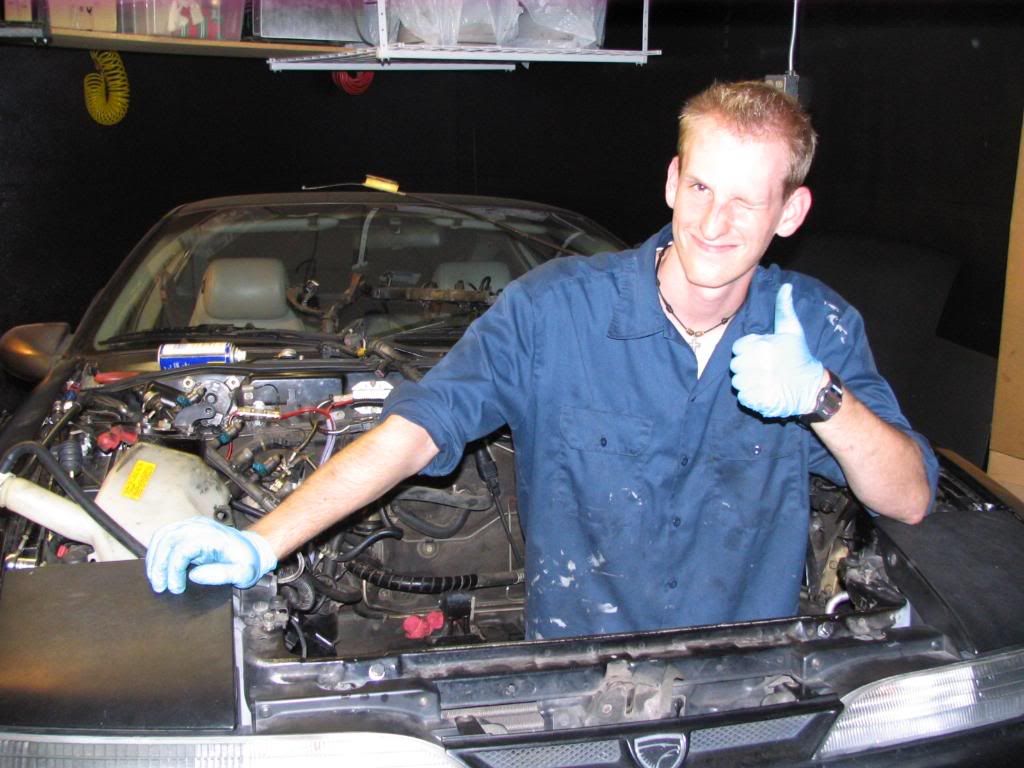 I video taped the entire process so far, and when I'm done with everything I'll post a time-lapse video. Part 2 will be photos of the engine after I stripped it down. Stay tuned!