Alright, while I'm waiting for my engine I'll catch up on some past modifications that I've made.
This is the first performance modification I did to my car. JIC FLT-A2 coilovers with a Suspension Techniques rear sway bar. I installed the coilovers myself, and they were dialed in by John Mueller of
Road Race Chassis
. The difference in handling once I put these on was AMAZING. the car really sticks to the road. One note on the quality of Mueller's work: A while after I had been running this setup I took my DSM back to Mueller for some additional suspension work. He installed Diamond Star Specialties' spherical bearings on my trailing arms which disabled the active toe change (the DSS website has been down, so I guess they're out of business.
Here's
an archived link to their toe elimination kit.
Here's
a thread at DSMtuners that talks about the modification). He also had some tricks up his sleeve to use on the front end...which I don't think I'm allowed to disclose. After he did that, the handling DRASTICALLY improved above and beyond what it was like w/ just the JIC's and the swaybar. I recommend doing the rear toe elimination to anyone that owns a 1G DSM. The car is way more stable, predictable, and it rotates when I want it to.
Coilovers and swaybar:
First pic is has rear shock on the left and front strut on the right. Second pic is the two fronts:
Niceley labled for ease by JIC Magic: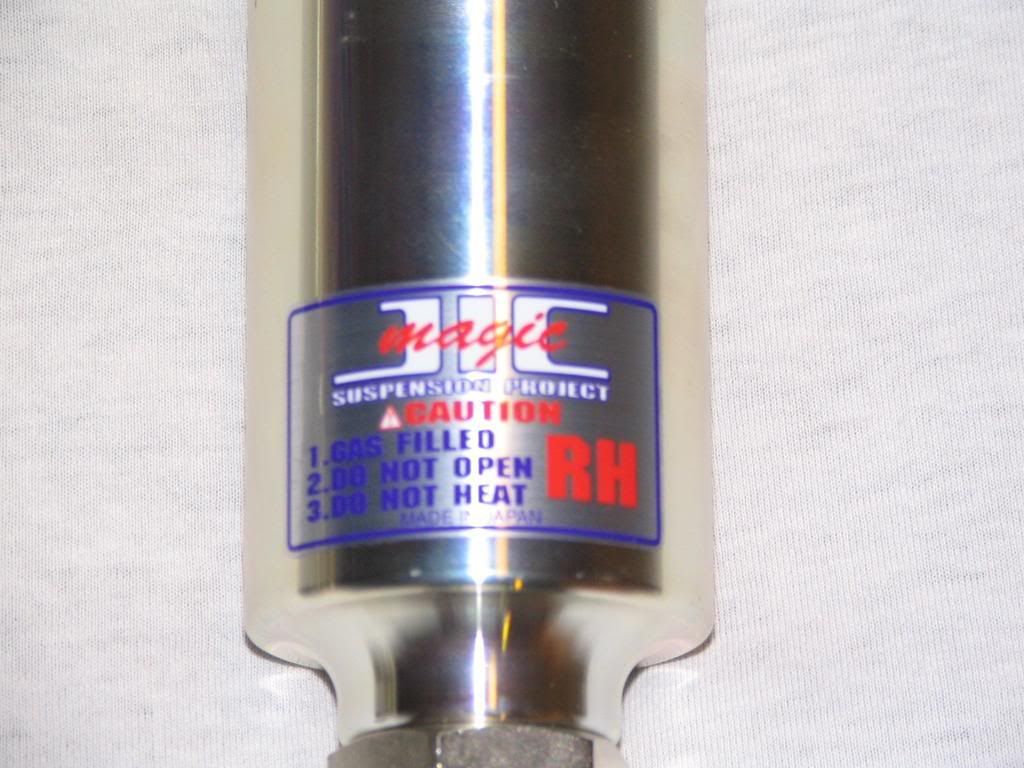 Pics of the coilovers installed: